We have an inheritance beyond measure:
In our family - it is immense and we belong
In our history - it is ancient and uplifting
In our heritage - it is priceless and ours to discover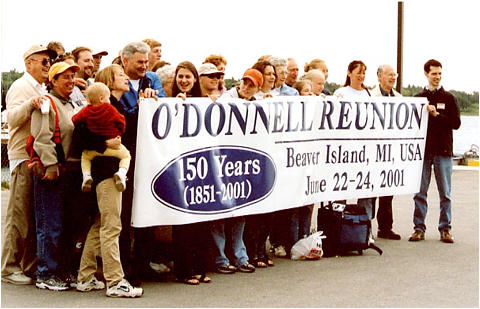 The welcoming group at the dock for the 2001 reunion. Photo by Steve Correll, 2001.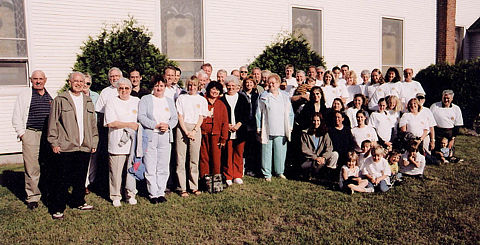 Most assembled for a photo after Mass said for the intensions of the extended family Anthony & Sophia O'Donnell.
Photo by Steve Correll, 2004.